Rd-blog-number-3638 by Herb Zinser
The SYMBOL MACHINE of words, concepts, and languages plays an important role in human thought and activity.
Let's look at the SYMBOL MACHINE murder equation for the 1966 murder of Valerie Percy, daughter of Charles Percy.
The 1966 data EVENT –>
Valerie Percy murder – ABC Owned Television Stations – Go.com abclocal.go.com/wls/story?id=9405395? Go.com Jan 23, 2014 – Not just any case, but what has been called America's No. 1 murder mystery. In 1966, who killed the daughter of Charles Percy, who was about …
The Murder of Valerie Percy ? The Murder ? Crime Library www.crimelibrary.com/notorious_murders/famous/valerie_percy/? Valerie and Sharon Percy were the beautiful and intelligent twin daughters of Senator Charles Percy. Someone snuck into their Illinois mansion one night in …
Newly disclosed account surfaces in 1966 Valerie Percy murder case articles.chicagotribune.com/…/ct-met-percy-…? Chicago Tribune by Robert McCoppin – in 61 Google+ circles Jun 14, 2011 – Valerie Percy, shown in a 1964 photo with her father, Chicago industrialist Charles Percy, a Republican candidate for the U.S. Senate from …
Chicago industrialist Charles Percy, 
Chicago industrialist Charles Percy, 
Chicago industrialist Charles Percy and Charles Percy SNOW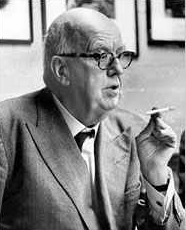 Charles Percy Snow CBE (15 October 1905 ? 1 July 1980), who was raised to the peerage as Baron Snow, of the City of Leicester, was an English chemist and novelist who also served in several important positions in the British Civil Service and briefly in the UK government.[1] He is best known for his series of novels known collectively as "Strangers and Brothers", and for "The Two Cultures", a 1959 lecture in which he laments the gulf between scientists and "literary intellectuals"
Charles Percy S
Charles Percy Snow 
Charles Percy Super-symmetry MIRROR 
Charles Percy S 
Charles Percy Senator from Ill/sick noise (Illinois)
C. P. Snow – The Two Cultures and the Scientific Revolution – Rede … Snow 1905?1980 ), then fifty-three years old and a former research chemist and Thus, we see the 1959 Rede WAR casualty is Valerie Percy VIA the SYMBOL MACHINE proper noun …. name LINK Chales Percy. An additional factor is the year 1966 of the murder.